Products in category "

Offer of the week

":
FoxBox 75 with 10x10 divider

Quality special with additional plastic water-proof coating, for 100 tubes up to approx. 12,5 mm Ø, with numeric ID code (1-100) on the lid and alphanumeric ID code on the sides.
white, fiberboard special, height 75 mm External dimensions (WxDxH): 136x136x75 mm





Our Price:
€ 1.99
Old price: € 2,85
All prices excl. VAT. Delivery packed ex works. Offer applies only while stocks last! Subject to prior sale!
plus 19% VAT.
plus shipping

Add to cart:
Art.-No. 6509



Free

Print catalogue

Order now !

Free

PDF catalogue

Download here !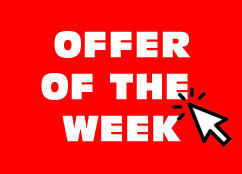 National Lab InfoCenter
catalopedia.de
NEW: Special Offers