Products in category "NANU Horizontal Racks,
Width 83 mm, Stainless steel":
NANU 50 Horizontal Racks for all boxes up to 76x76x53 mm

Useful for NANU 50 and all boxes up to external dimensions 76x76x53 mm. Stainless steel. Folding handle positioned vertically as standard (Alternatives: folding handle positioned horizontally or lift rail.)
All cabinet racks can be supplied with safety rods if required. Add 5 mm to width and height in each case. Please enquire if needed.






This product is available in various options. Please click Buy now... and select your option.



Free

Print catalogue

Order now !

Free

PDF catalogue

Download here !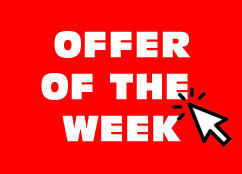 National Lab InfoCenter
catalopedia.de
NEW: Special Offers